Lessons From the Top: Four Things You Can Do to Support a Culture of Innovation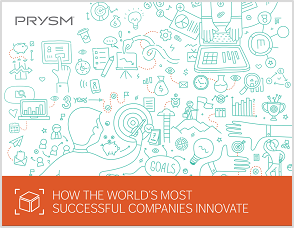 Find out how you can keep the fires of innovation burning, fuel creativity and beat competitors to market. Download this free ebook "How the World's Most Successful Companies Innovate" and discover the habits and tactics used by companies like Google and Facebook to stay on the cutting edge. You'll read practical examples of how you can:
Build a culture that supports and drives innovation.
Add movement to your day and accelerate productivity.
Promote social time to get the creative juices flowing.
Encourage "out-of-the-box" thinking.