Five Tech Trends Shaping Collaboration in the Workplace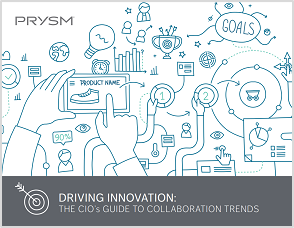 Find out how you can keep your business ahead of the technology curve and help your employees succeed in a digital world. Download this free ebook "Driving Innovation: The CIO's Guide to Collaboration Trends" and learn how you can:
Make game-changing technology investments.
Help employees get the most out of collaboration tools.
Create more engaging experiences that foster teamwork.
Provide the perfect platform for Big Data.