How to Be Data Fluent in the Digital Age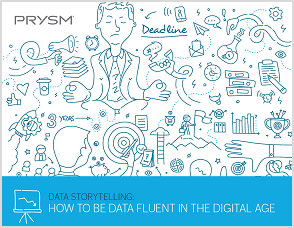 Even content that's dull on the surface can prompt deep, meaningful discussion, and excitement, if it's presented imaginatively. That is the power of data-driven storytelling. The best decisions are based on data — but what's the secret to deriving insight from numbers?
Read this eye-opening ebook and learn how next-gen visualization and interactive workplace tools help the pros make the right decisions faster.
You'll also learn how data-driven stories increase engagement, stimulate curiosity, and enhance decision making.
Inside . . . learn the art and science of:
Breaking down hard-to-understand concepts into easily consumable "bites."
Combining and juxtaposing multiple data sources and live feeds to reveal hidden trends.
Enabling all participants — not just trained data analysts — to derive actionable insight.