[update with co-browsing text and video]
Device sharing in Prysm's digital workplace platform allows users to share content on their devices -whether they are wired or wirelessly paired with a Prysm display - with remote participants who are simultaneously accessing the same project. Participants can be connected via Prysm Mobile or from another Prysm display. Up to two devices per workspace can be shared with remote participants.
A "Share On/Off" toggle gives you total control over live source streaming, so you can restrict access to local participants, when necessary.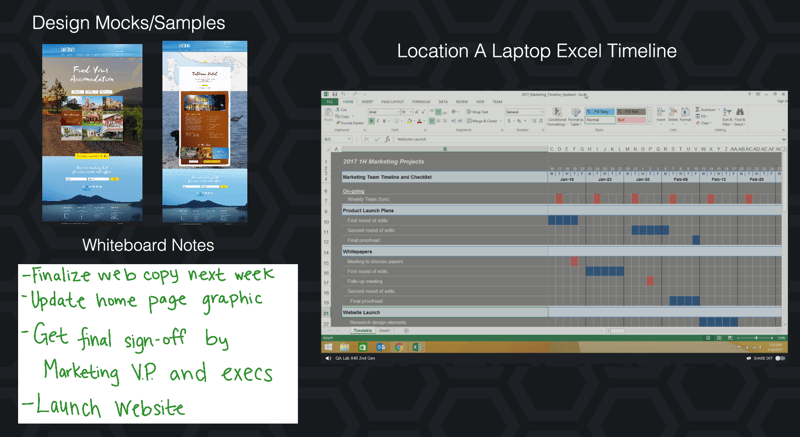 A "Share On/Off" toggle lets you decide when to share with or restrict access to shared content.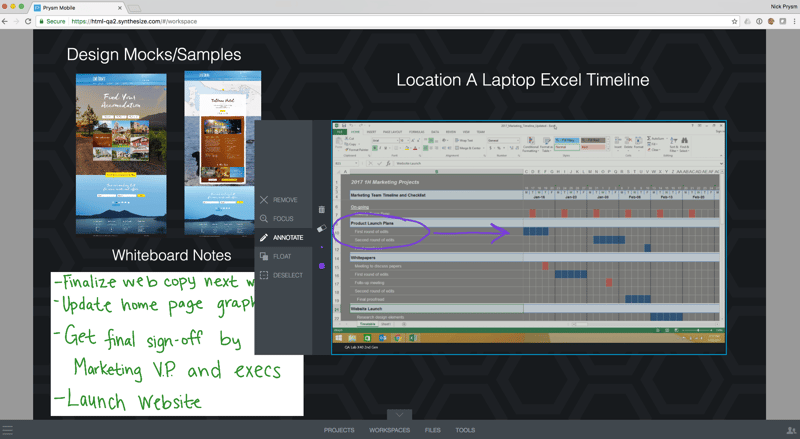 Remote participants can interact with shared content, as if they were in the same room as onsite participants.