Prysm Success
On-Demand Webcast Series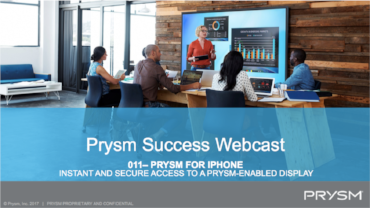 PRYSM FOR IPHONE
Session 011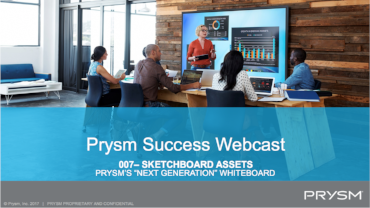 "NEXT GENERATION" WHITEBOARD
Session 007
Prysm's
Sketchboard
is designed to meet all of your brainstorming needs. It allows real-time collaboration for meeting participants along with a natural writing experience and multi-directional resizing for maximum use case flexibility. Learn how to leverage the Sketchboard asset for your big ideas. Available in 2.11 feature release.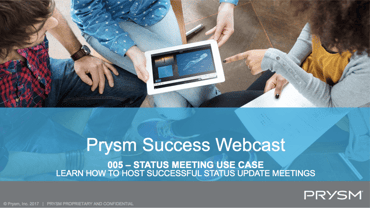 HOW TO HOST SUCCESSFUL STATUS UPDATE MEETINGS
Session 005
Stay Up to Date with the Latest Training Content


Register using your email below and we will notify you when new webcasts are available.